Freelancing work is the most entertaining work. Whether you are a graphic designer, coder, or content writer you only required a laptop, a good internet connection, and a cup of cappuccino with homemade bacon. These are the only thing a freelancer is required to do work. There is only one thing more that gives extra benefit to freelancers and that is a VPN. There are plenty of other things that make freelancing work smarter. A VPN software helps you in many aspects that keep your online work safe from the prying eyes.
Which VPN is Ideal for a freelancer?
After research, we found that most of the freelancers prefer Hola VPN services. Because of its active features and reasonable cost. They provide extra saving Hola VPN Coupon Code for all the users. With this, you can keep your activities safe and much more things.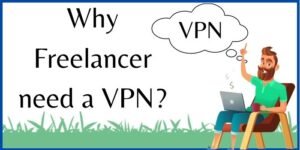 Reason to choose VPN if you are a Freelancer
VPN is not only for those who are doing freelancing. If you are doing any kind of online activity with an unsecured internet connection then you need a VPN. Most of the freelancer do work while traveling, vacation or at many places. And if you are using public wifi then your freelancing work is not so safe. But if you add a VPN then you can do work from anywhere and anytime safely.
Peace of Mind wherever you go to do work
With VPN software it doesn't matter from where you are doing your work. Most of the freelancer like using Public Wifi. Because if you are sitting in a café you will use restaurant wifi. The free wifi use is a convenient option but not safe. If you are one of the freelancers who use public wifi then avoid it now. It becomes trouble for you when you are doing the work of your client and hackers peek at your sensitive data. Your client might be blow up at you. With a VPN you can add an extra layer of protection that keeps your all activities safe and away from hackers.
Work Anywhere
Whether it is your home, restaurant, picnic spot, or holiday trip you can manage your work from any country effectively and safely. Seriously, no one can define your work and the activities you are performing online.
If you are traveling from one country to another and your employer using geo-protected CRM and CMS then there must be a chance you cannot get access to it. So you are might be unable to do work. But with a VPN you can match your location to your client location and easily get access on the blocked websites.
Free Browsing Content Access
Geo-restriction is such a common issue faced by people. The geo-restriction is not only for the security-minded firm. But many of the websites restrict the website to manage the control over it. They want to know every content of who is viewing the content and from where. Most of the time browsers face this geographical restriction problem in Netflix, Hulu, amazon prime, and much other content. With the help of the VPN, you can break this pesky blocker and get access to make your browsing restriction free.
Keep Social Media Safe
More than 70% of people are on social media and regularly log in to their accounts. If you login to your account with the help of public wifi then you are doing a risky thing. There must be chances of hacking your social media account. So, avoid the use of public wifi. If it is necessary to do then with the help of a VPN you can abolish this fear.
Surf The Internet Anonymously
Security is important for freelancers. But many of the freelancers give preference to anonymity. Because freelancer journalist wants to explore most of the blocked website to find the information to scoop. And to achieve that goal they want to browse blocked websites. The VPN keeps your online browsing anonymous. Hackers will not get access to the IP address of the freelancer. You become invisible just like Harry Potter with the Invisibility cloak in the restricted of the library at Hogwarts.
Is it safe to use a VPN for a Freelancer?
Yes, it is 100% safe. Because with the help of the VPN you can make your online browsing safe and anonymous. You do not need to think twice about doing any of the online activities. It keeps your details, personal information, data, and many other things safe from hackers. So, if you are a freelancer and want to make your browsing history, information, and identity anonymous then use the ideal VPN Software.