I understand reading as a powerful weapon for anyone to improve in the field that is proposed.
CMOs or marketing managers must become excellent businessmen, but also good leaders.
A good leader in marketing is one who guides his team towards a vision or achievement of common goals ; through trust and commitment.
Do you want to be like this? So commit yourself day by day, build knowledge and let each member mark his own path within the company, yes, always within the framework of a common consensus and continuous two-way communication.
Whether you already apply a successful leadership style, or are on your way, I invite you to read these 10 books and the rest of your team as well.
The 10 books for the marketing director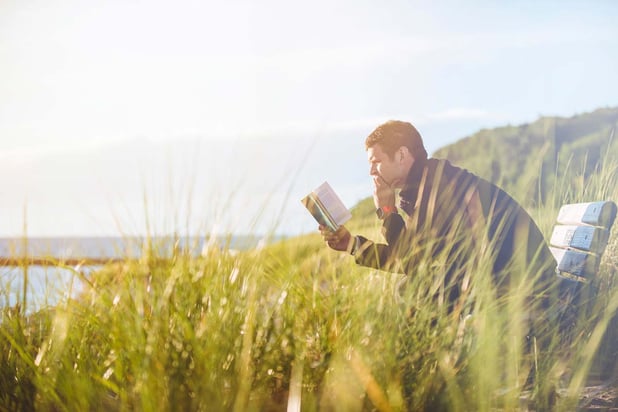 Constant learning is the best tool to improve yourself, become a good leader, improve as a person and keep your mind young throughout life.
In this way, your marketing team will achieve the goals set, that the KPIs are positive, that the professionals who work with you are motivated to see that they are going the right way and that the customer's experience and results are the best.
These are the 10 books I recommend reading to any CMO to lead marketing successfully.
1 # Uncommon Service, by Frances Frei and Anne Morriss
This book teaches you how to win, understanding that the customer must be at the core of the company.
Why? Many organizations today continue to treat service delivery as a lower priority within their operations, and it only becomes important when a customer complains and the "customer service" department kicks in.
In Uncommon Service , Anne Morriss and Frances Frei show how, in a volatile economy where many rules have become obsolete, service must become a competitive weapon, not a damage control function.
Questions like this should be essential:
How do our clients define "excellence" in an offer? Amiability? Flexible options? Price?
How to empower team professionals to achieve that excellence?
What will the selection and training process be like? What is your business culture?
What is the way to get your customers to behave as you want? Are new technologies essential in this process?
This engaging, practical book will help you, with a new approach, increase your productivity, profitability and competitive advantage.
2 # Exponential Organizations, Salim Ismail
In business, performance is key. For this reason, 3 great business ideologues have captured in this book the 10 keys to the phenomenon of Exponential Organizations . They are Salim Ismail, Yuri van Geest and Mike Malone.
This new type of companies, ExOs or exponential organizations, can accelerate their growth through the use of technology. They take advantage of assets such as community, big data, algorithms and new technologies to achieve performance indicators 10 times higher than those of a previous generation.
The reader, through this reading, will be able to see how any company, from a startup to a multinational, can become an ExO, streamline its performance and reach the next level.
3 # The New Rules of Marketing & PR, by David Meerman Scott
Updated edition of the reference guide for marketing and public relations professionals. In this post you will find the latest social media, marketing and sales trends, tools and examples of real-world success.
The Book of David Meerman Scott is now in its fifth edition, it has sold over 350,000 copies worldwide in over 25 languages.
It offers a step-by-step plan of action to harness the power of modern marketing and public relations to communicate directly with buyers, increase visibility and sales.
Get a copy now! And read to the last page. Your vision of marketing will change.
4 # Inbound Marketing, by Brian Halligan and Dharmesh Shah
Attract, seduce and delight digital customers thanks to Inbound Marketing. A technique that takes some time in our lives as marketers and that generates a lot of traction.
Why? Avoid "forcing" the consumer to come to our product or service and seek to "seduce", so that the customer comes on their own initiative.
Inbound Marketing: Attract, Engage, and Delight Customers Online seeks to increase online visibility and brand engagement.
The book is written by leading bloggers in marketing and contains recent information on consumer behavior and the digital experiences that consumers prefer.
5 # Contagious by Jonah Berger
Why do you talk about some products and ideas more than others? Why do certain Youtube videos become viral? It's all thanks to word of mouth.
Whether in face-to-face conversations, via email or instant messaging between friends or thanks to the online opinions that other consumers leave and that have a strong impact on our behavior.
In fact, word of mouth generates twice as many sales as paid advertising and is the main factor behind 20-50% of all purchasing decisions.
The Contagious book serves so that any type of company, large or small, gets to be on the lips of customers and that they spread "the word" about your wonderful products or service.
You don't need to have big marketing budgets. The challenge, however, is knowing how. And this book will show you the how.
6 # How companies win, by Rick Kash and David Calhoun
How companies win talks about The Cambridge Group's patented demand model – a strategy that until now was only accessible to organizations for a fee – but is now available for the first time to the general public.
Rick Kash, the founder of The Cambridge's Group, and David Calhoun, CEO of Nielsen Company, show you how companies can find new customers and make bigger profits.
7 # The Inside Advantage: The strategy that unlocks the hidden growth in your business, by Robert H. Bloom
This book presents a specific method so that each company can discover its advantage over other companies in the competition.
Bloom believes that each organization has a strategic asset, a hidden strength that can lay the foundation for future growth, he calls this a competitive advantage.
Usually, this strength is often unrecognized, and the author's intention is for each company to find its potential and use it for further growth.
8 # The Ultimate Question 2.0, Fred Reichheld
Guru Fred Reichheld has published a new, revised and expanded edition of this best-seller, with the help of his colleague Rob Markey. Decisive Question 2.0: How Companies with an NPS System Thrive in a Customer-Oriented World Seeks to Be an Inspiring and Practical Guide, and That All Readers Can Develop a Business Growth Plan Through "Good Profits" (those obtained by companies enriching the lives of their customers).
9 # Buyer Persona, by Adele Revella
Buyer Persona: How to gain Insights into your customer's expectations align your marketing strategies is a practical publication for any marketer to learn to understand what their buyer wants and how they make their decisions.
This book is written by one of the most important authorities in Buyer Persona, Adele Revella, and provides a comprehensive understanding of this topic, practical advice on how to approach our ideal Buyer Persona and measure marketing results.
Readers will learn to segment their customer base, research each type of consumer, and apply a radically more relevant process in message selection, content creation, and distribution through channels that build trust among customers.
10 # Influence: The psycology of Persuasion, by Robert B. Cialdini
This is the classic book on persuasion , where the psychology of why people say "yes" and how to apply this knowledge is explained.
Dr. Robert Cialdini is a great expert in the field of rapid expansion of influence and persuasion.
His experience is based on 35 years of rigorous evidence-based research, along with a 3-year program of study on what moves people to change their behavior.
Here you will learn the 6 universal rules of persuasion, how to use them to become a skilled persuader, and how to defend yourself against them.